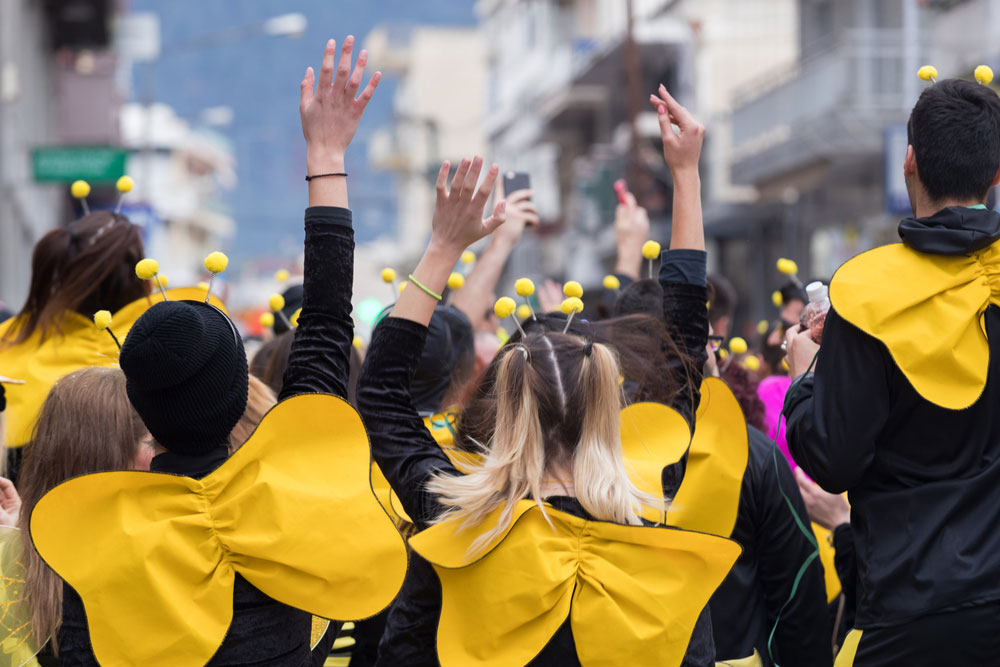 The greatest Carnival of Northern Greece and the second largest in Greece is the Carnival of Xanthi.
As part of the celebrations, music, dance, theater events are organized, while art, lectures, book presentations and film screenings are held for the whole festive week.
The highlight of the carnival is the grand carnival parade held on the last carnival Sunday, during which thousands of carnivalists, cultural members and visitors fill the city center with color and rhythm. The carnival parade closes with the tradiiton of "burning the "Tsaros" on the river Kosinthos.