Emphasizing in quality and taste, continental breakfast is served everyday in our restaurant.
For those who feel like having breakfast in bed, the service is available upon early request.
This is your fuel time!
For those who feel like exploring traditional tastes, you can always enjoy traditional Thracian pies, as well as selected materials from our rich surroundings.
Our guests can find selections of greek and international tastes, carefully crafted pastry and a wide variety of cold or hot beverages for every demand.
Those who wish to start their day with a light breakfast, our breakfast features tasteful cereal, local yoghurt, fruit and honey.
Guests that enjoy more international tastes can always find delicious cake, fresh baguette bread, eggs and sausages to fill their energy.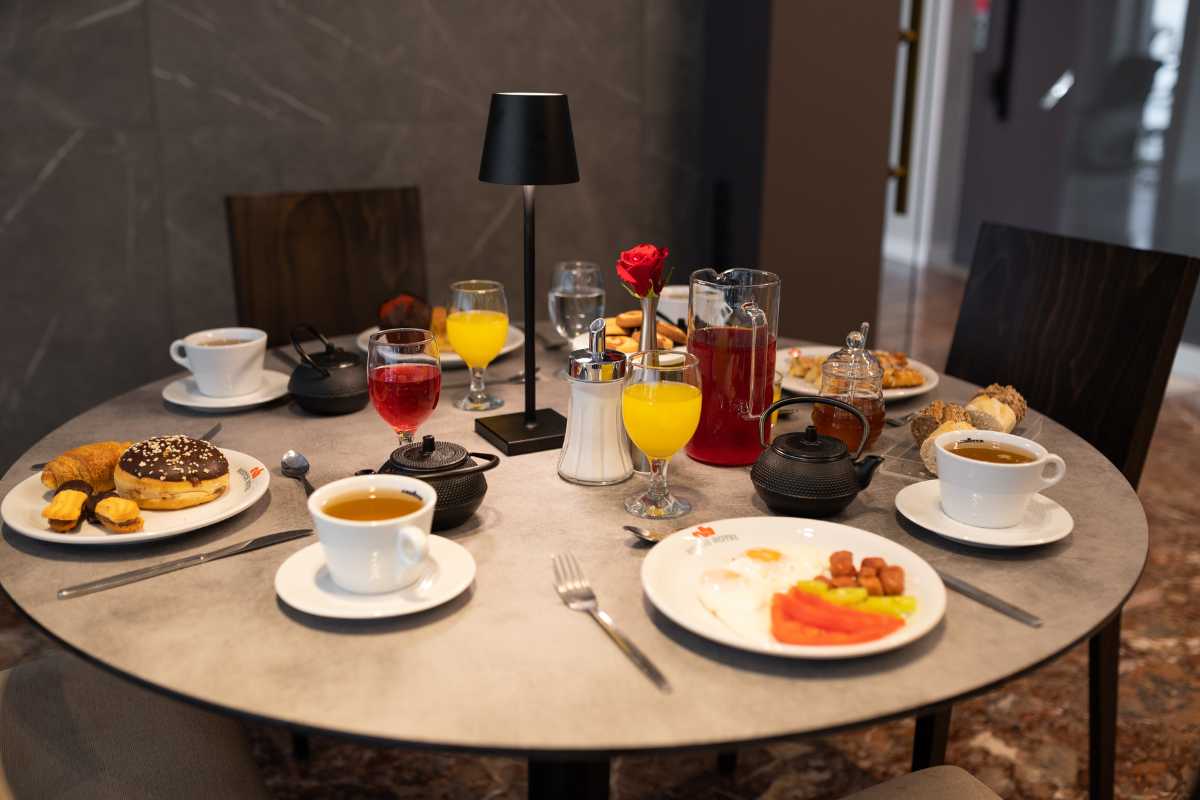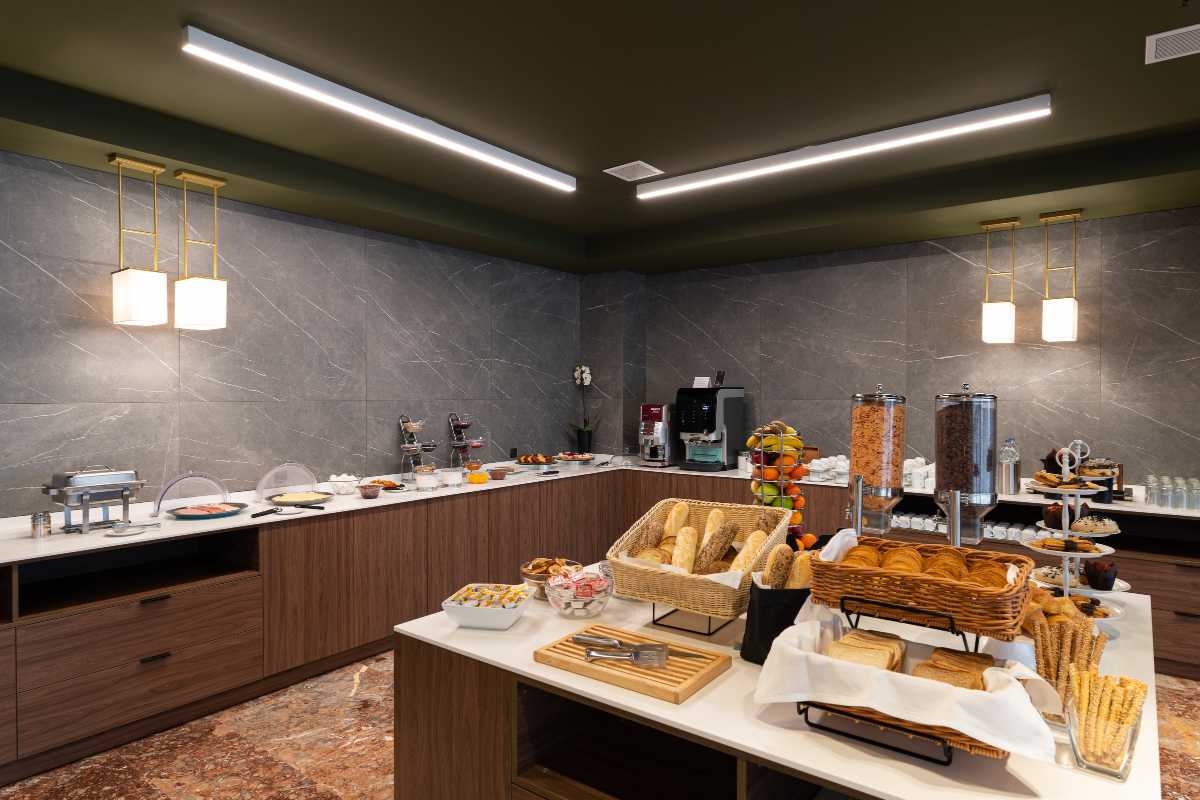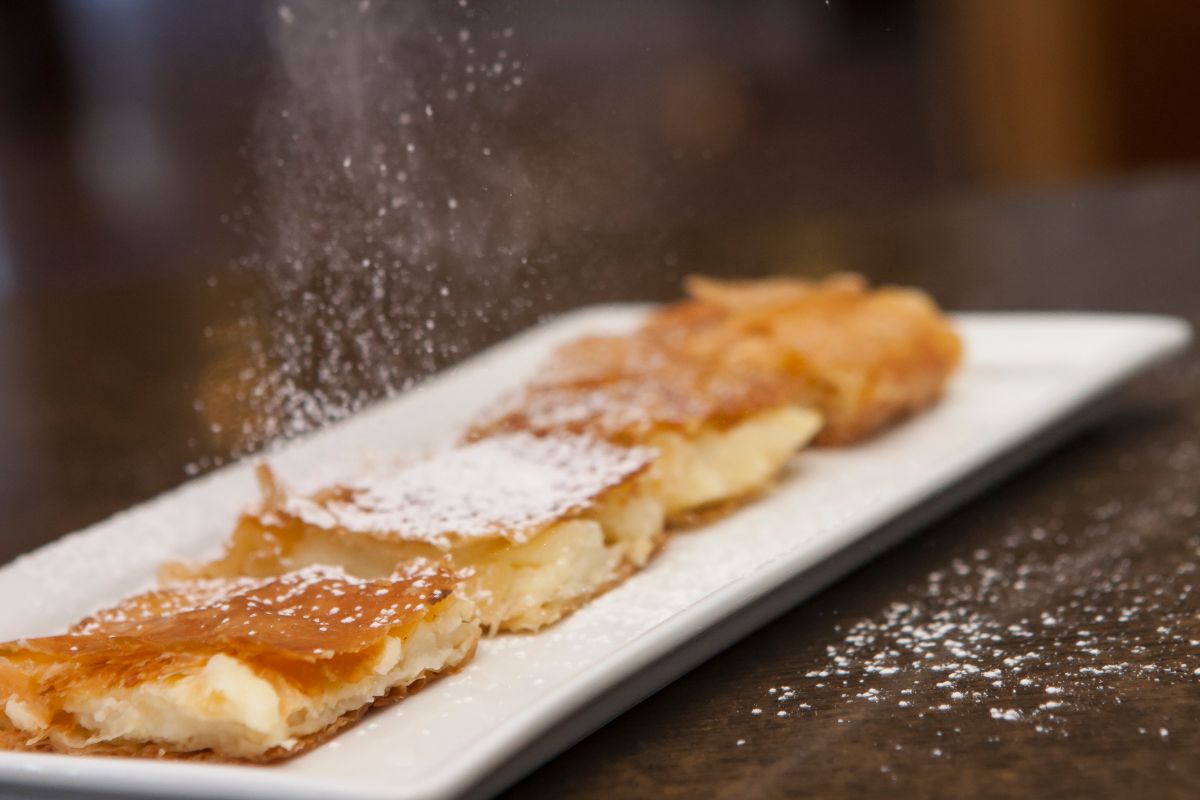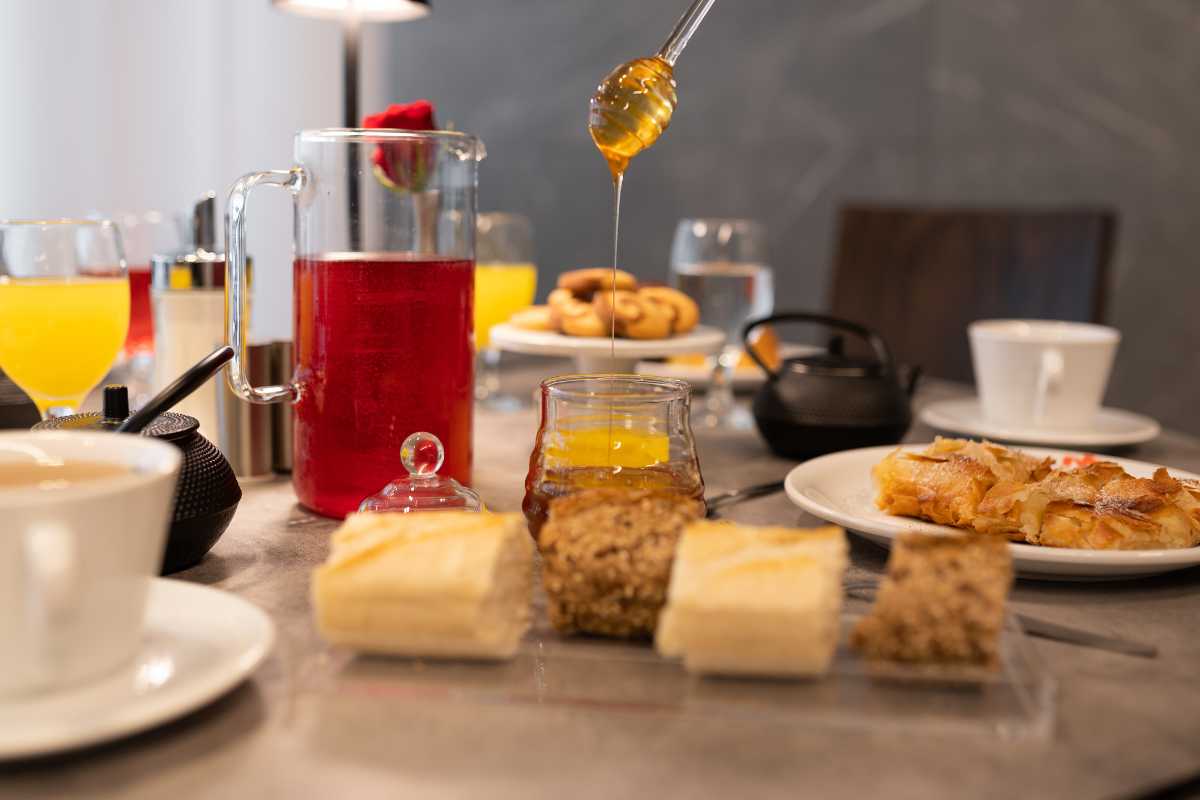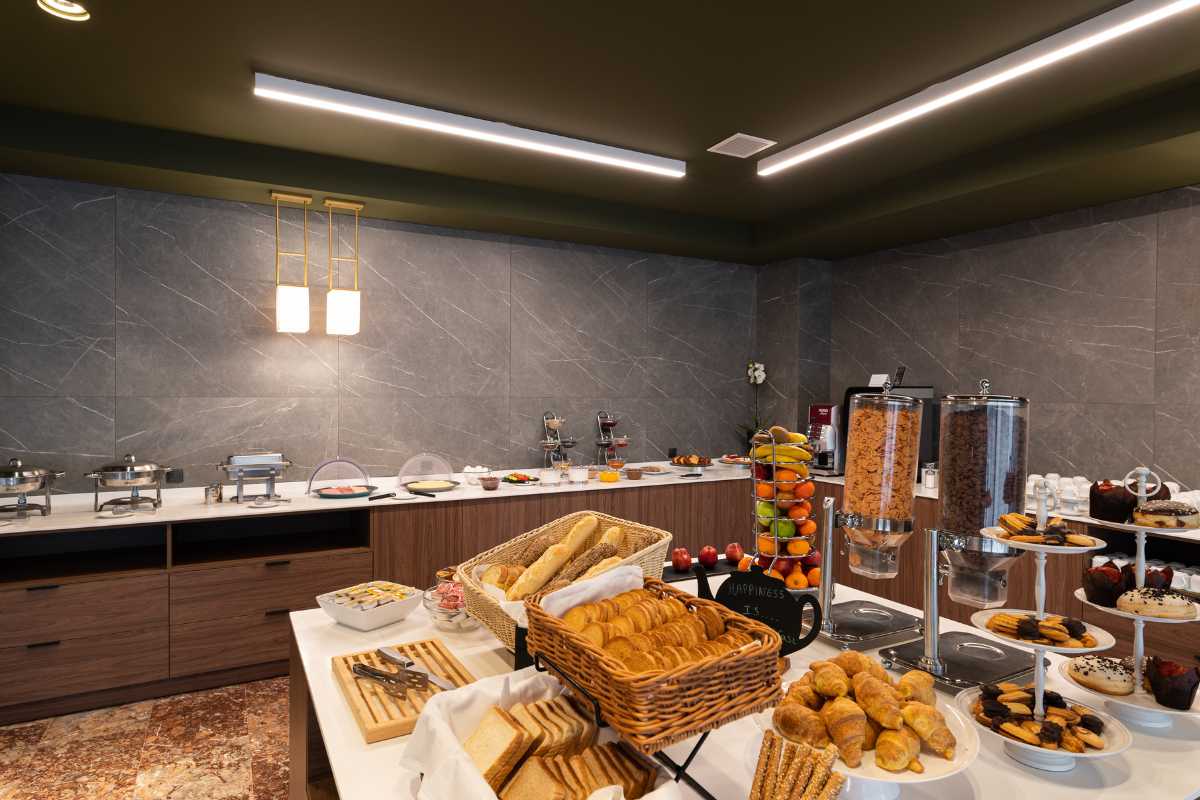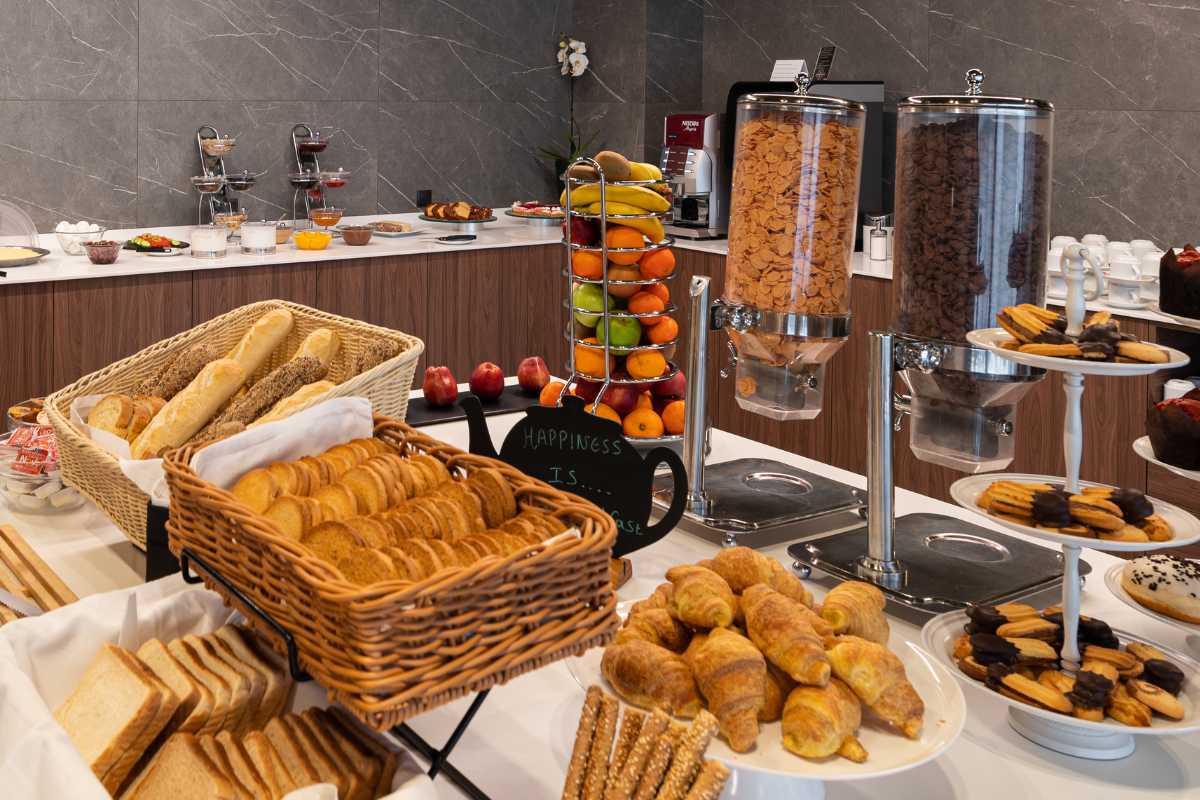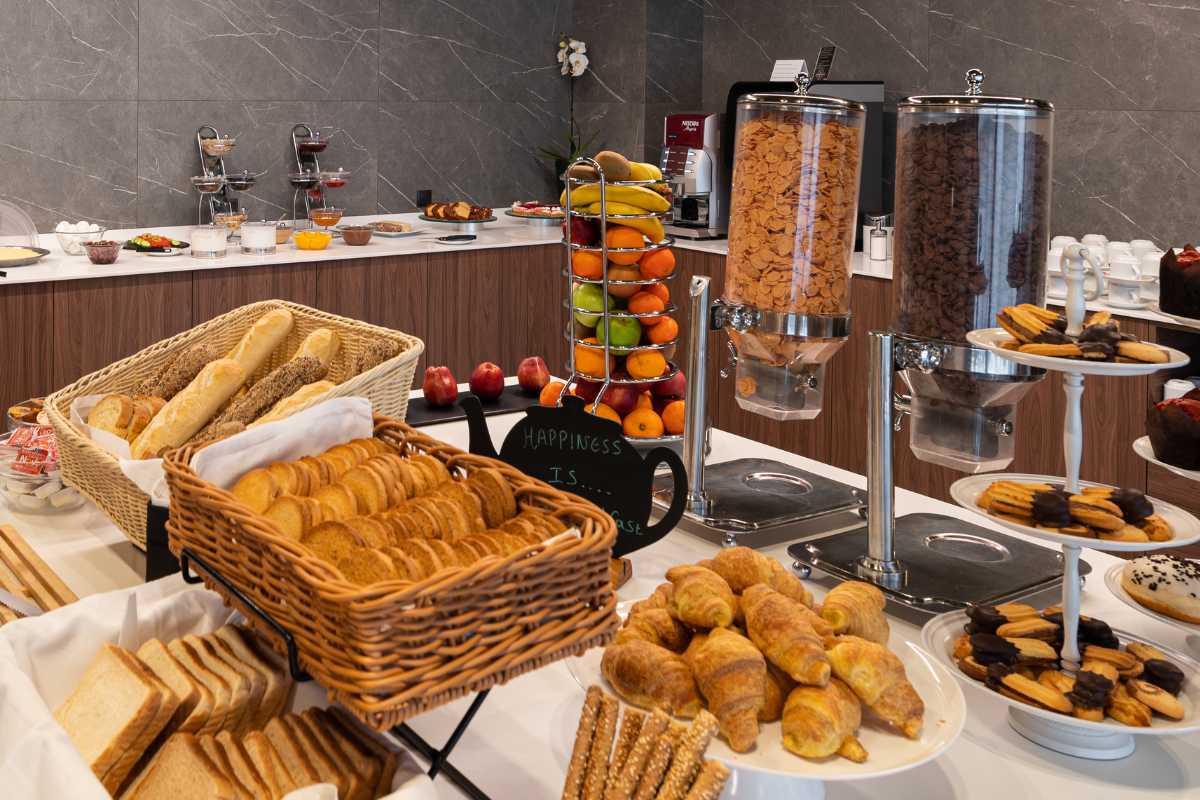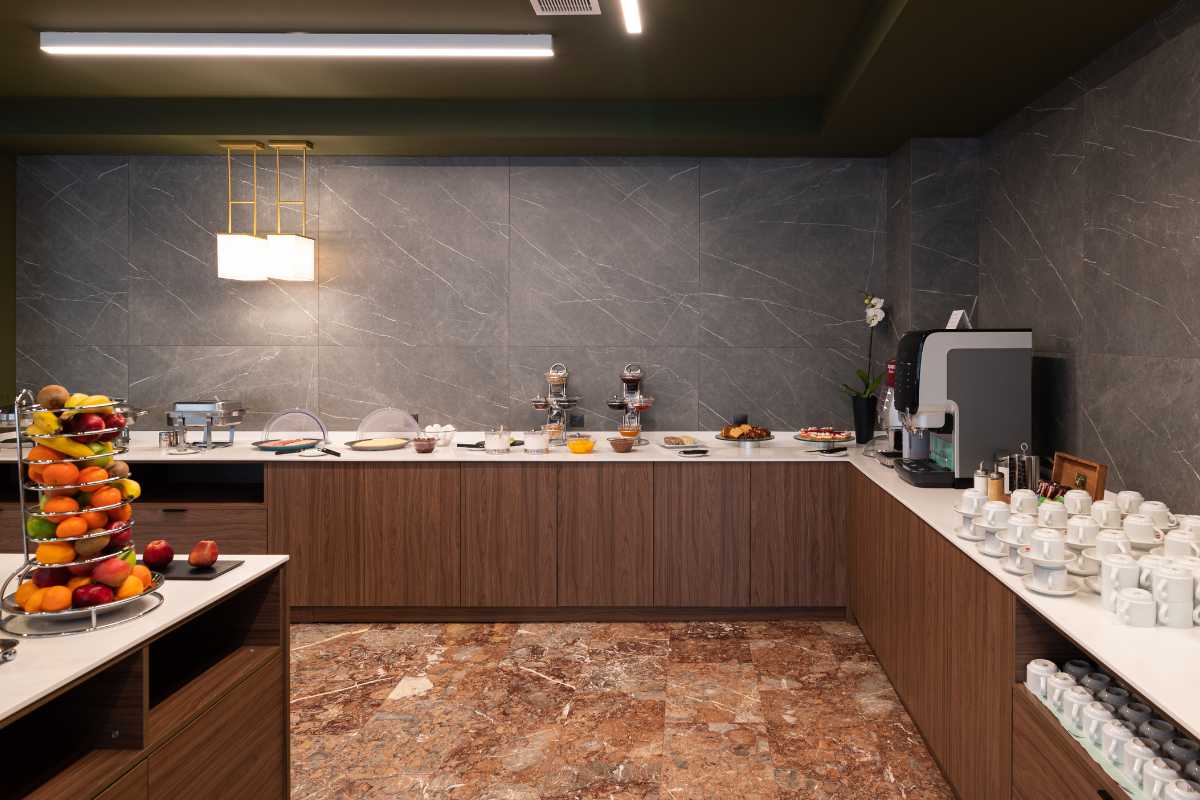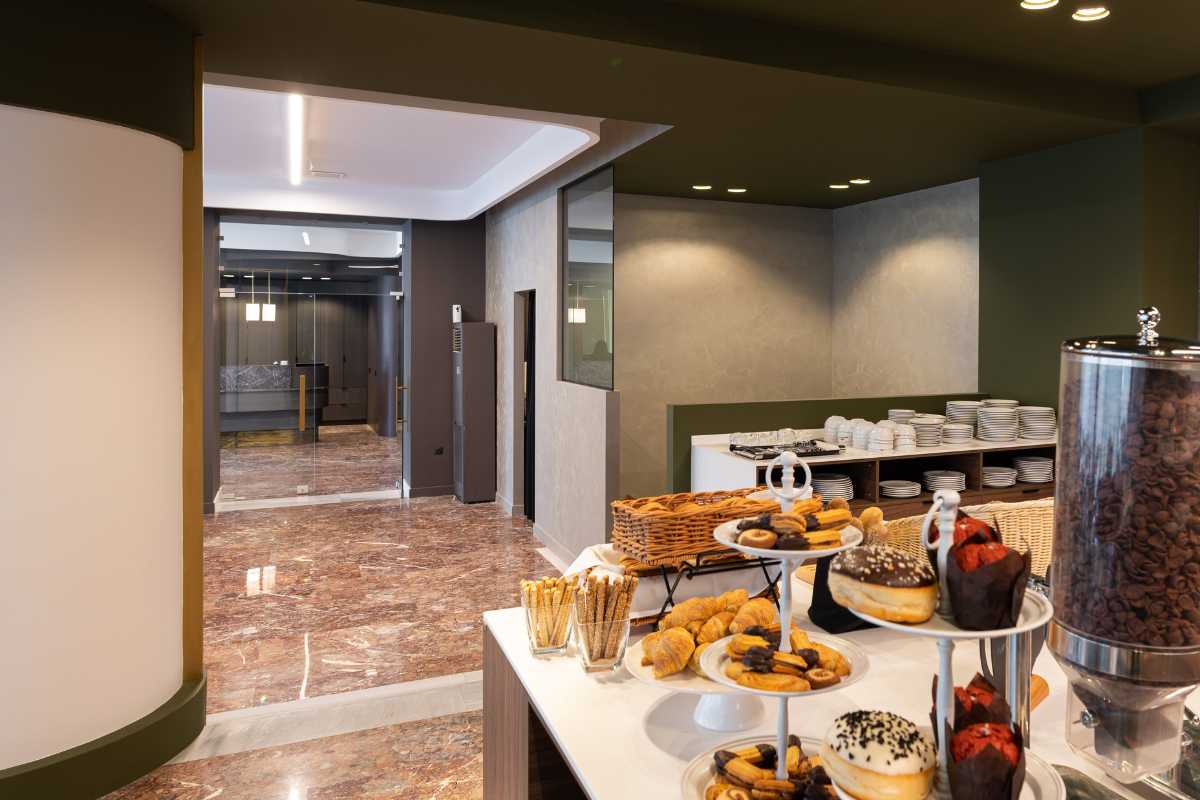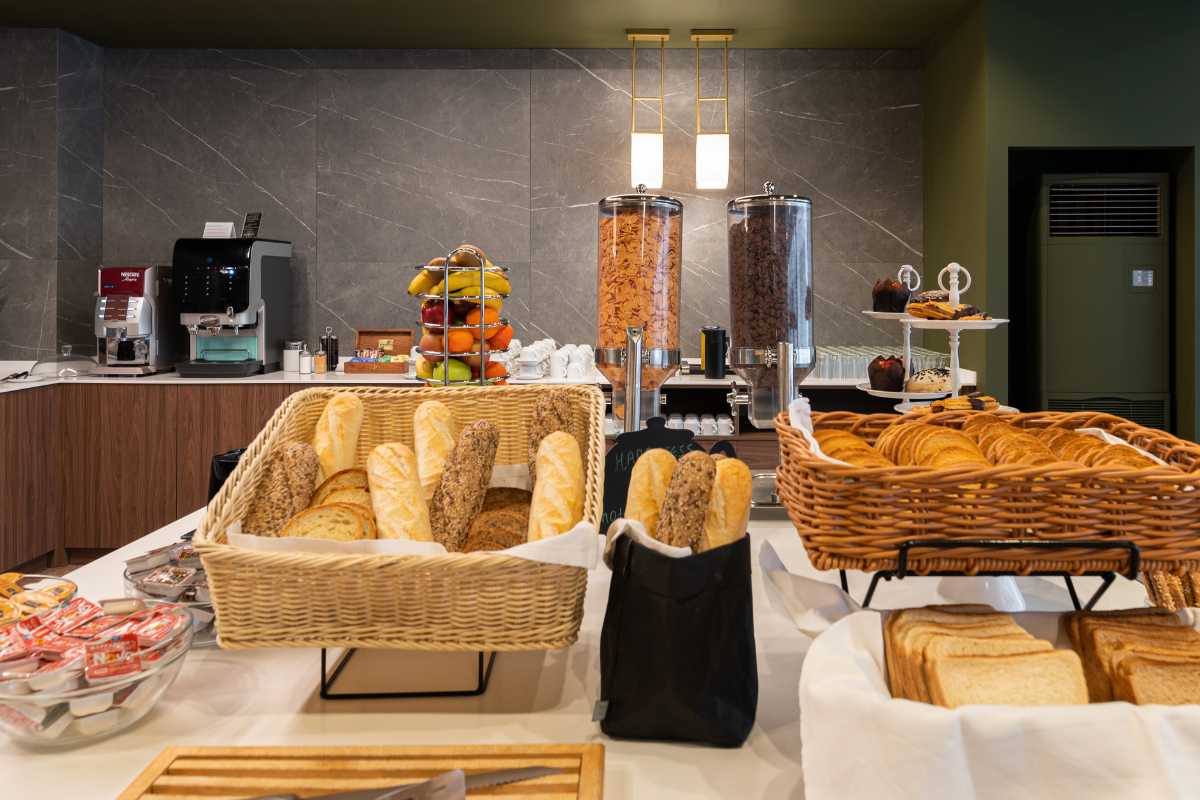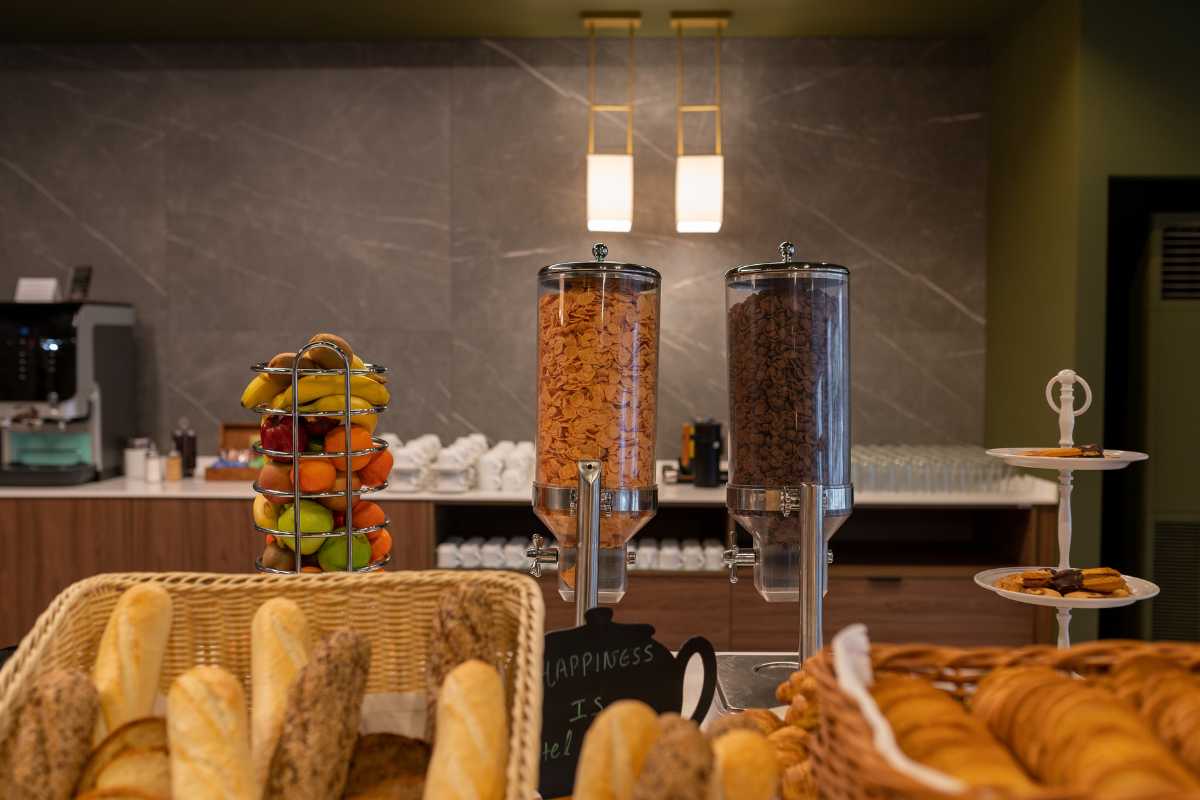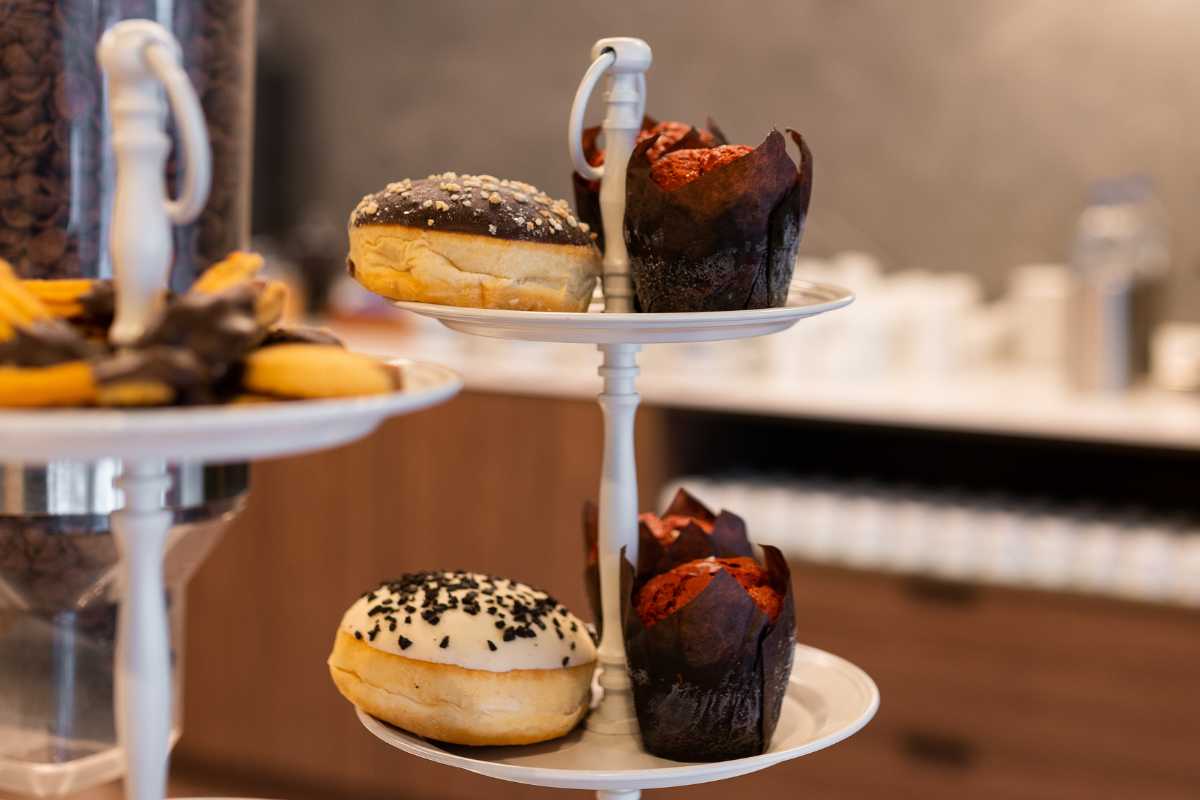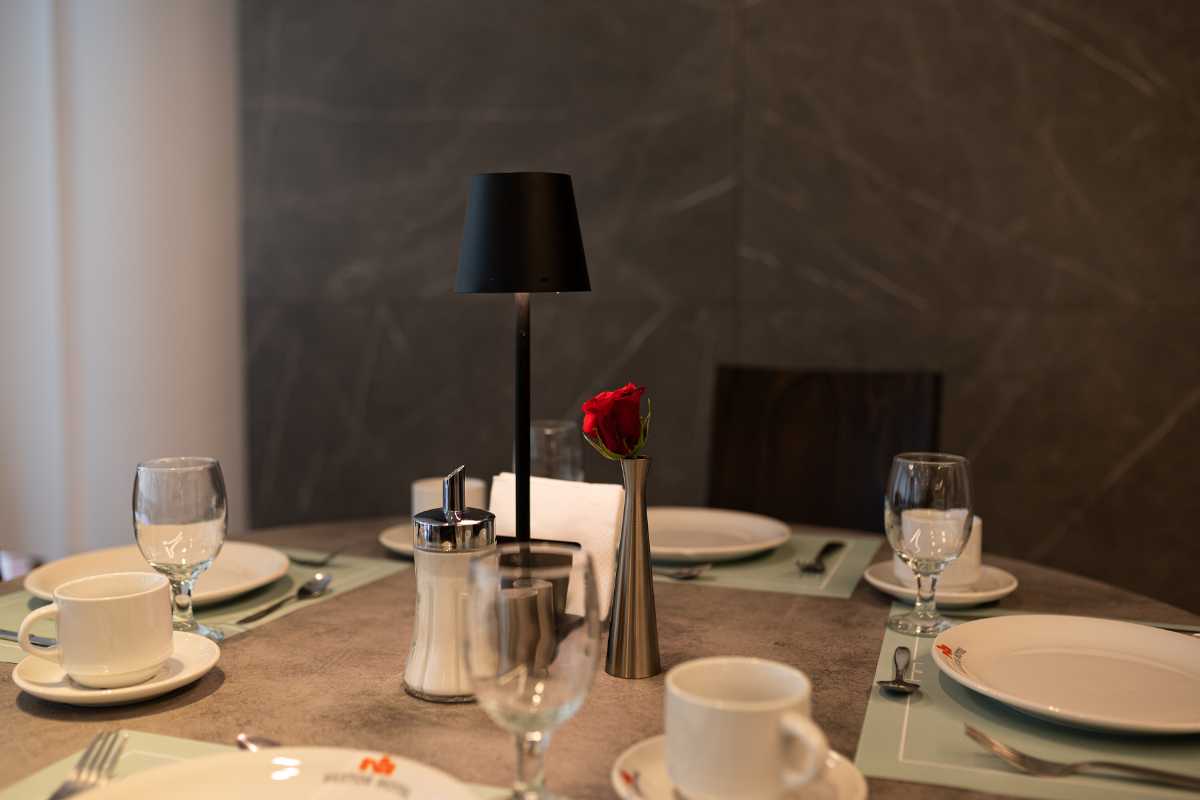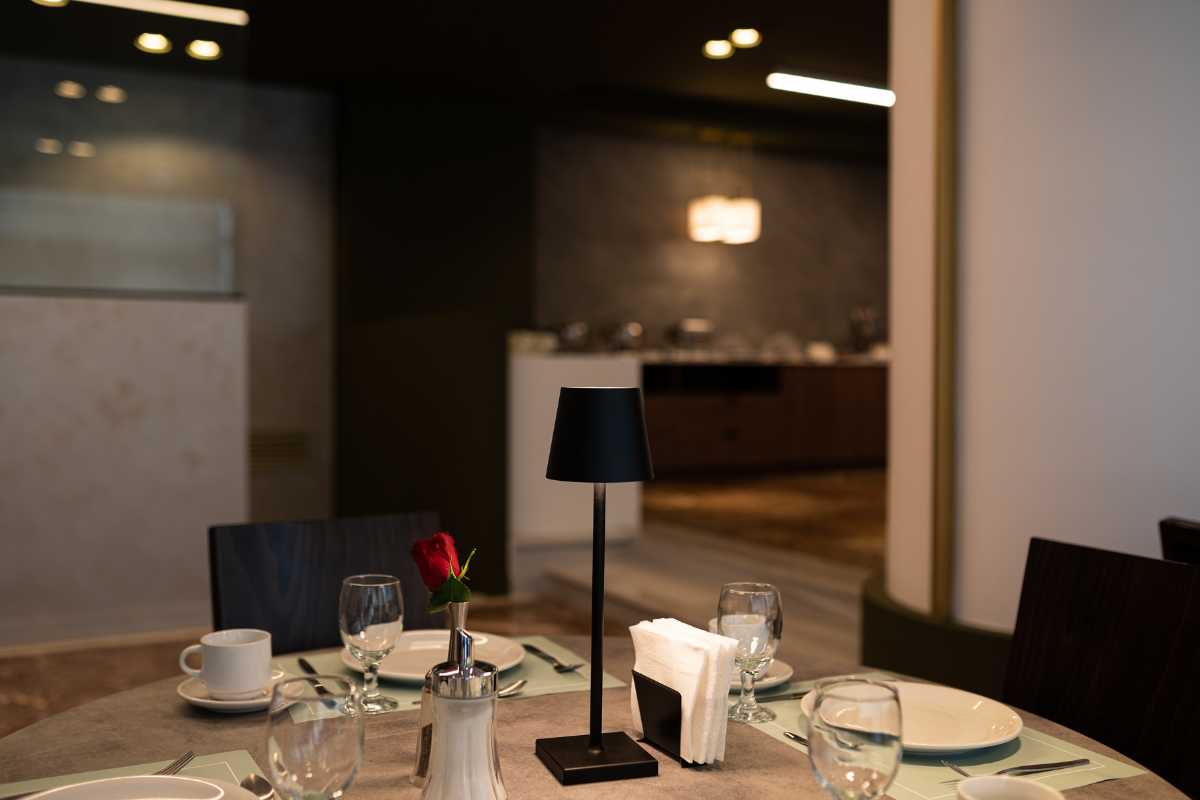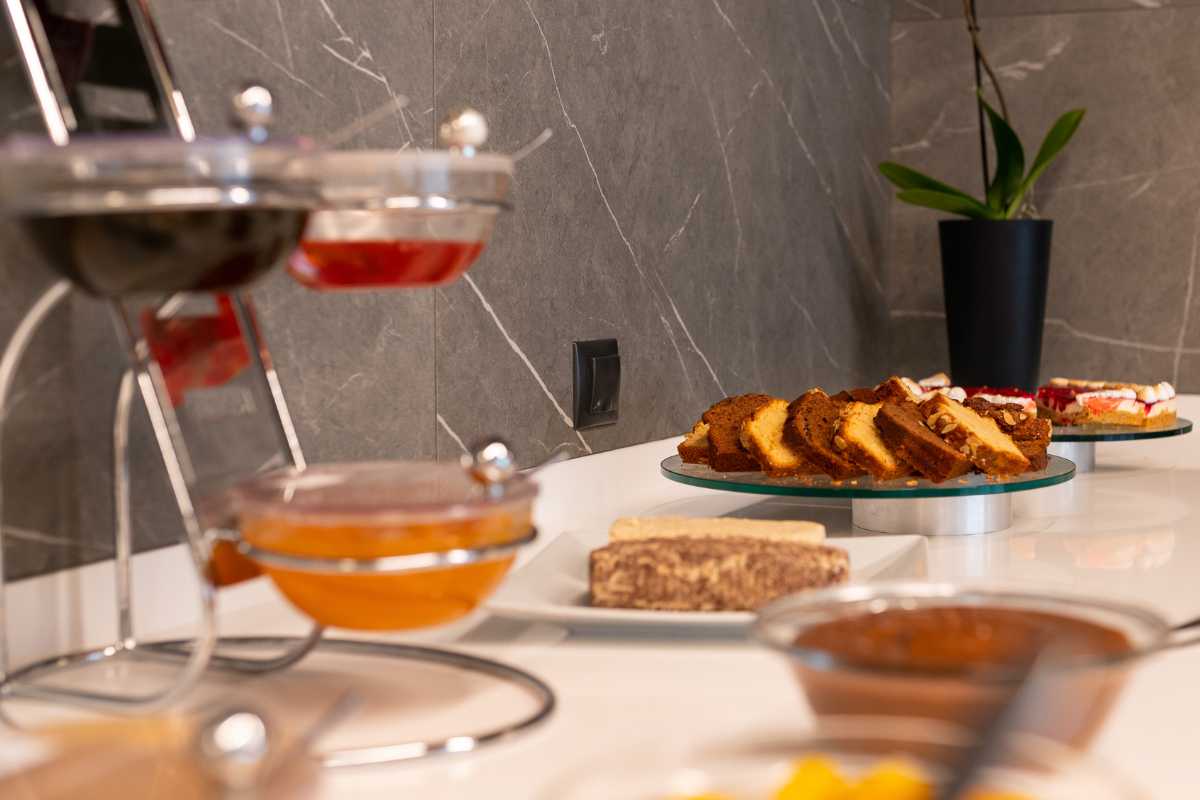 CORNER BAR
Whether you feel like relaxing or you want to enjoy beverages or alcohol, the corner bar is open for you.
You can enjoy your drinks and beverages all day and night in our cosy bar, or watch your favorite games in the bar's living room area.
The area is also available for events upon request.